The COVID-19 pandemic has been an unprecedented shock for the CRE industry. Nineteen months in, most white-collar workers are still working from home, office rents are depressed, and office space vacancy and availability are at all-time highs. However, these effects have not been uniform across cities and industries. While rents are down and occupancy remains at unprecedented lows in markets like San Francisco and New York, in markets such as Miami, the office space market is hotter than ever. How can we understand the new CRE market landscape that COVID-19 created? And will it last?
The two most expensive office markets in the United States, New York and San Francisco remain the two markets hardest hit by the fallout of the COVID-19 pandemic. We hear about this reality in various anecdotes—Midtown Manhattan is a ghost town, in downtown SF every weekday is practically indistinguishable from the quiet of the weekend. Data bears this out—rents are at a multi-year low in both San Francisco and Manhattan and leasing volume remains well below the pre-COVID average. San Francisco has been acutely affected as many leases run on five-year rather than ten-year cycles and have had the opportunity to come due during the pandemic. Not only is there a glut of vacant office spaces, but sublets are widely available and offer steep discounts. Landlords who do want to close deals are resorting to generous free rent and TI concessions.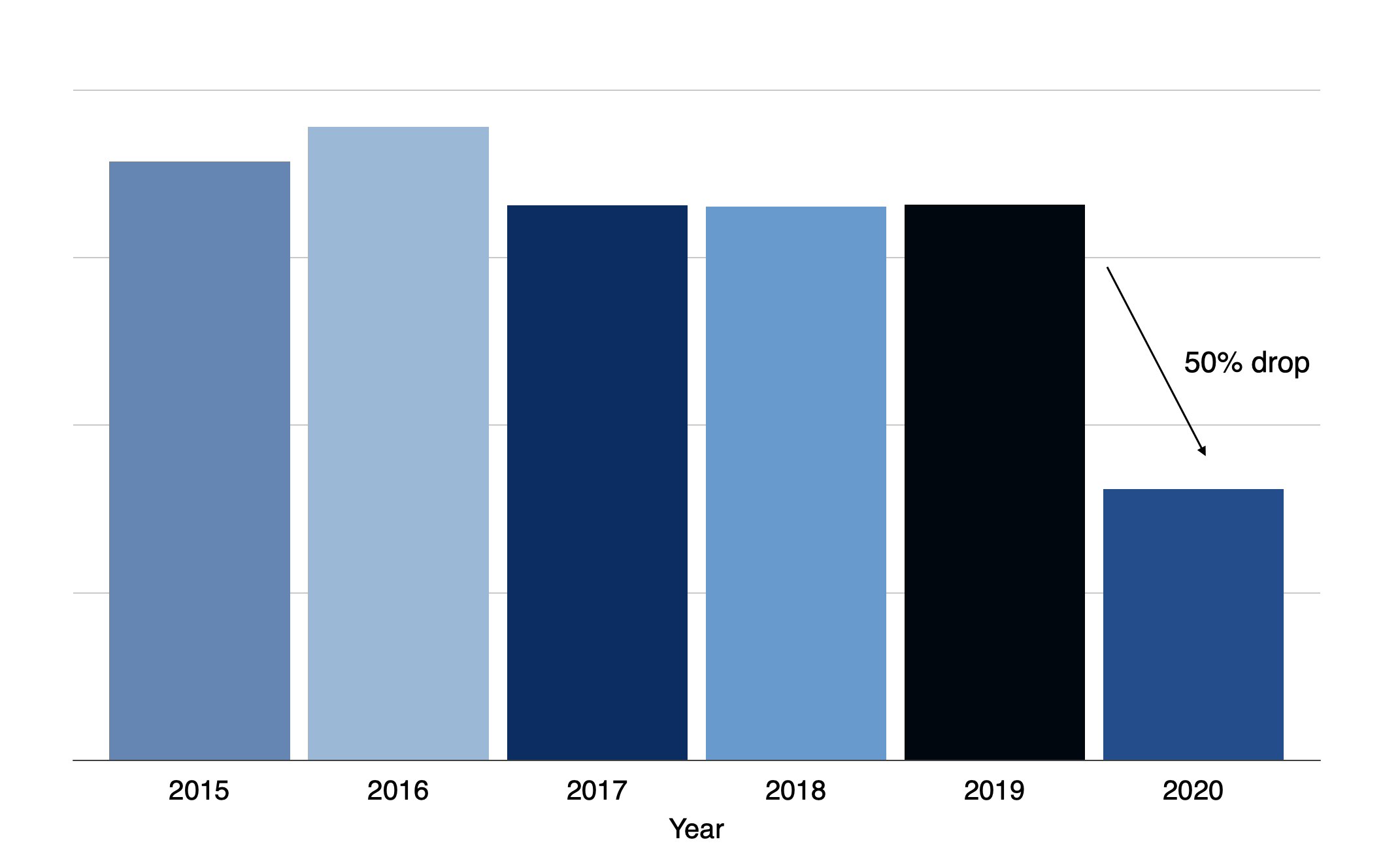 It's important to note that office space is usually the last to see the evidence of a tough market because leases are longer in duration, and it's usually the last one to come back. It appears thus far, different types of tenants are taking different approaches in this market, so we still have ways to go to see the future trend.
There are also many anecdotes about thriving office markets. The exodus from high-priced cities to lower-priced southern cities like Nashville, Austin, and Miami has been amply publicized. Again, the data show there is the truth behind the anecdotes: while the average urban market has seen a rent dip of approximately 5%, suburban southern markets like Austin, Raleigh, and Charlotte have seen increases in rent over 10%. Miami has been a particular star of the pandemic. The city has seen a slight increase in executed leases and is seeing brisk development activity in neighborhoods like Wynwood.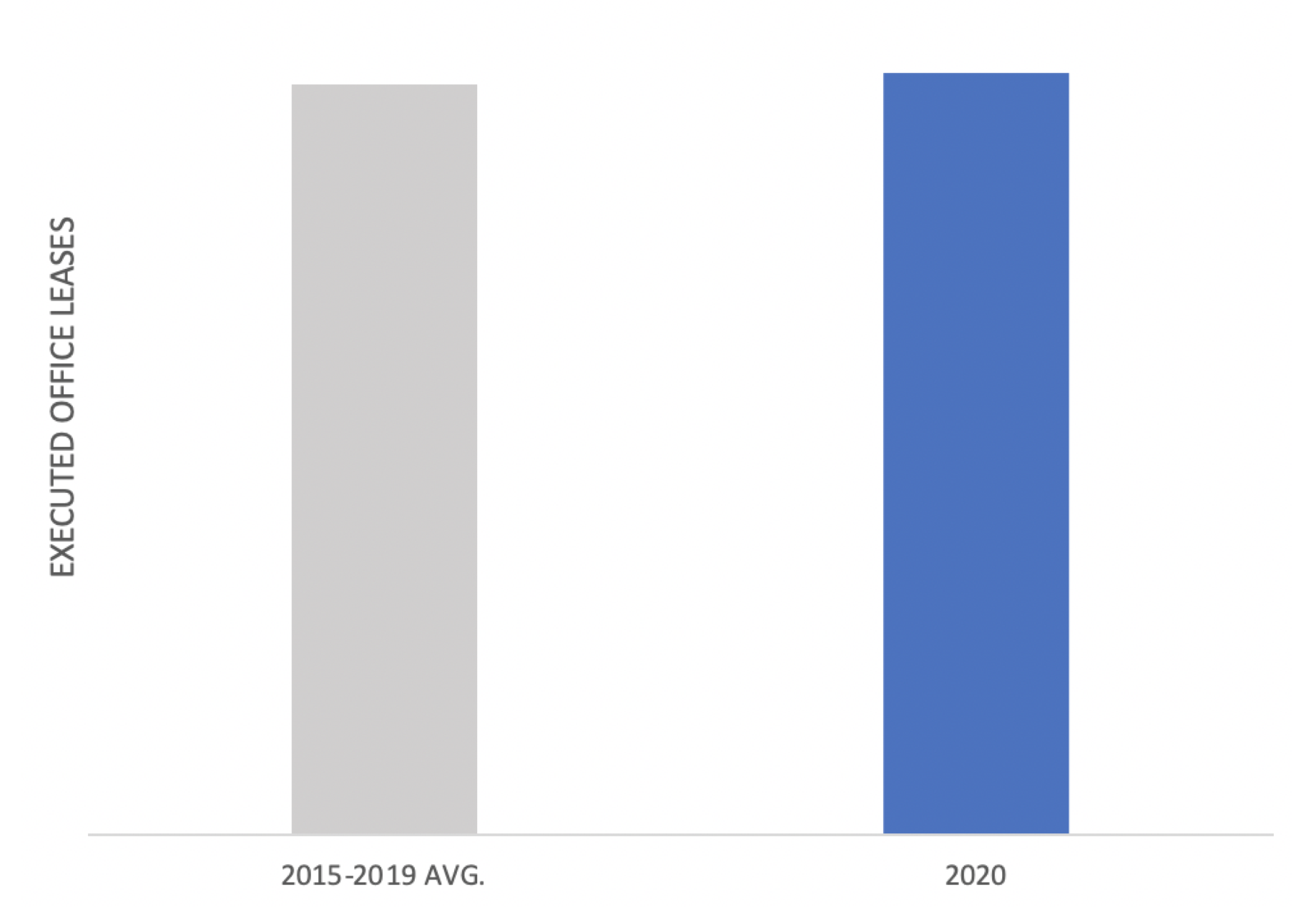 What to make of these trends? And will they persist? In some cases, these shifts in rental dynamics may not be a result of COVID-19 per se. Instead, COVID-19 may just be a convenient excuse for companies to reallocate their office space footprint from extremely expensive cities like New York to comparably affordable markets. In this way, companies are mimicking their employees, many of whom made the same calculation that they would prefer to work and live in a more affordable city. Rents, both commercial and residential, rose to astronomical levels pre-covid in San Francisco and New York, making it an easy choice for businesses and employees to move. These trends represent a forecasted market correction for the astronomical growth in the cost of living and doing business in America's top cities.
Interestingly, this relocation away from America's top cities may be self-limiting. Already, the brisk growth in rents in markets like Austin coupled with the dip in rents in New York has reduced the gap in rents between the cities to the lowest in years (although still massive). New office space in these markets is unlikely to keep pace with demand, and the rising cost of construction will further amplify the rate at which rents increase in these hot markets. At some point, a market equilibrium mechanism is likely to kick in as companies and renters realize that there are deals to be had in core markets like New York and San Francisco.
Do you want to be the first to understand the next seismic shift in the real estate industry? Do you want to follow real estate data with unparalleled accuracy? Join CompStak for the latest in insights, data, and trends for the ever-changing CRE universe.
Related Posts
Will Rising Interest Rates Freeze The Multifamily Sector?
Will Rising Interest Rates Freeze The Multifamily Sector?
How to Evaluate a Commercial Real Estate Comps Database
How to Evaluate a Commercial Real Estate Comps Database
CoStar Alternatives for Commercial Real Estate Appraisers
CoStar Alternatives for Commercial Real Estate Appraisers